Philips B2R
Philips
In commemoration of Heart Awareness Month and World Heart Day, Philips East Africa in collaboration with the Kenya Red Cross commissioned us to create, launch and activate the Back to Rhythm campaign aimed at creating public awareness around cardiac health in Kenya and increasing the chances of survival of victims of Sudden Cardiac Arrest (SCA).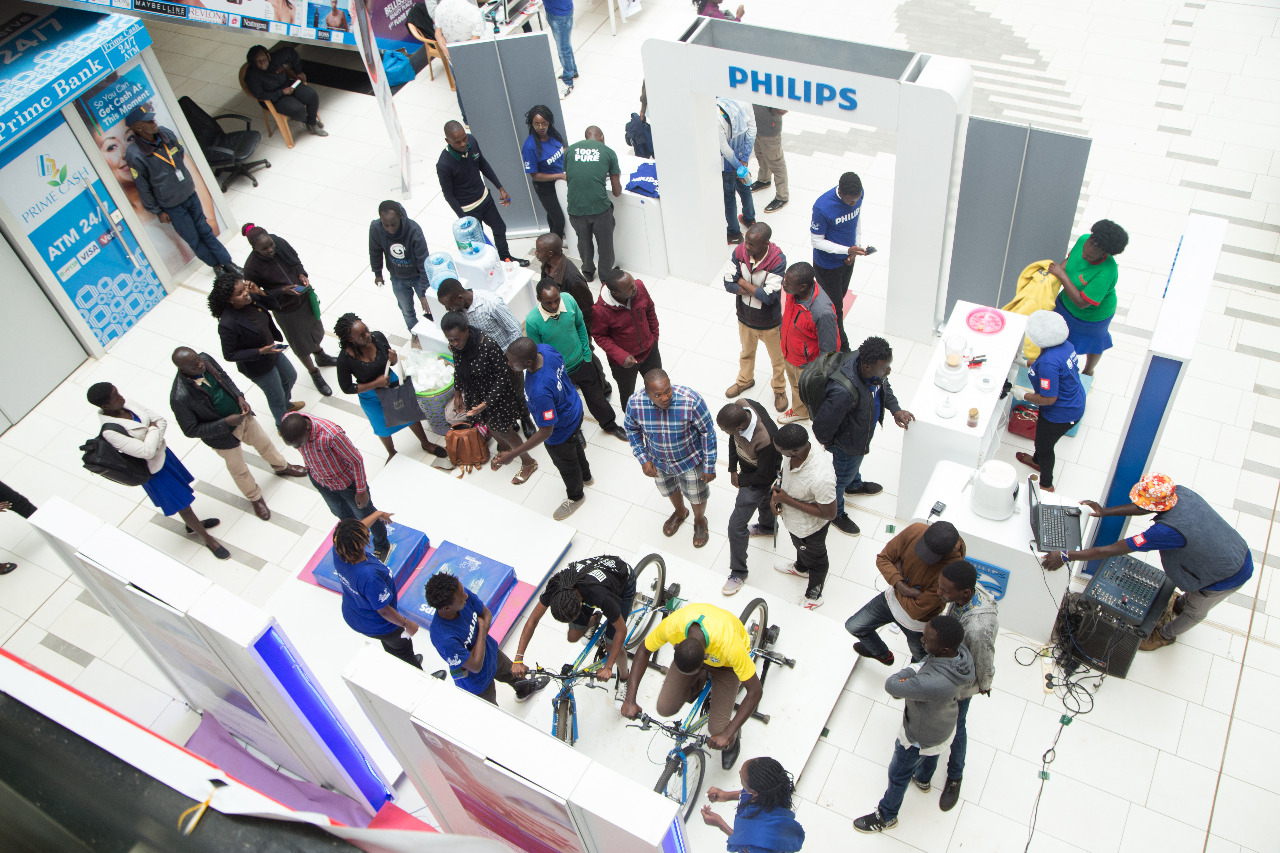 Solutions offered:
Strategy, creative & experiential
We conceptualized, designed and activated the entire Back to Rhythm campaign from branding, media launch, digital online marketing, public seminars, training of transport industry stakeholders (the bodaboda community) on emergency heart failure response right through to oce and mass participation street activations. As a key solution to the campaign, we developed the #10MinHeartChallenge through our interactive Macrider solutions that saw the general public ride stationary bikes placed at strategic locations.This was an engaging, interactive and innovative experience that drew thousands to the venues.
In Egypt, we set a new Guinness World Record, THE LARGEST GPS DRAWING BY BICYCLE (TEAM).
Strategy
Conceptualised and developed campaign communication strategy
Creative
Developed campaign branding, interactive application and country specific adaptation
Experiential
Developed and executed activations and events in Kenya and Egypt
140272
TWITTER #BackToRhythm REACH
341275
TWITTER #BackToRhythm IMPRESSIONS/ENGAGEMENT
922205
#10minheartchallenge REACH
2000000
#10minheartchallenge IMPRESSIONS/ENGAGEMENT